COVID rates have dropped in line with the rollout of the vaccination programme and infections in Catalonia are steadily dropping…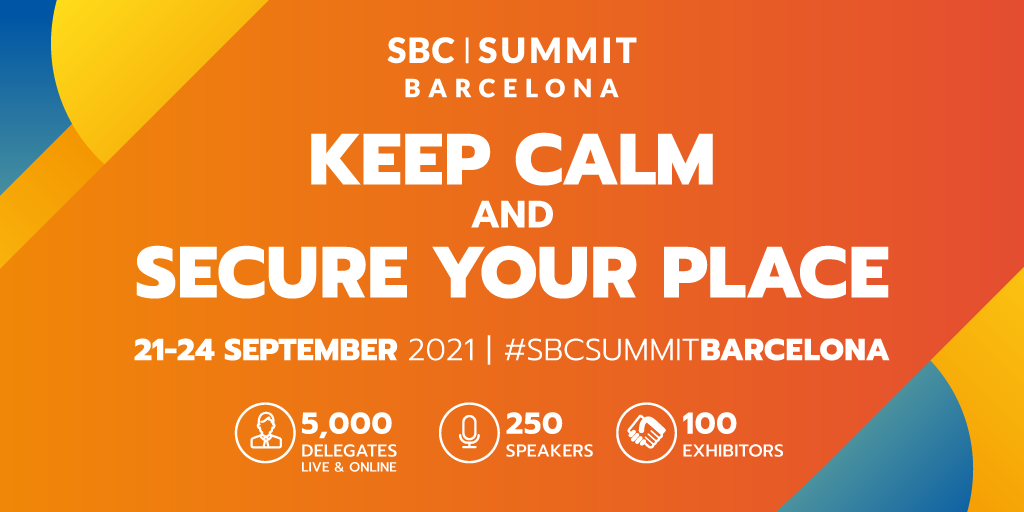 ☀️ BARCELONA IS QUARANTINE FREE ☀️
Hello there,
The well being of the community we support is the most important aspect of any SBC event and we have worked closely with the venue and local suppliers to ensure SBC Summit Barcelona can go ahead in a safe environment for all attendees.
If an individual is fully vaccinated, then you are able to travel without any quarantine on arrival, and business is as usual for hotels, bars, restaurants etc in Barcelona.
COVID rates have dropped in Catalonia in line with the rollout of the vaccination programme.
60% of all adults over 29 are now fully vaccinated; this is expected to be 70% before the end of August.
COVID infections in Catalonia are steadily dropping each week:
▼ 6th – 12th August = 12,775
▼ 30th July – 5th August = 18,492
▼ 23rd – 29th July = 28,985
The format will adhere to all relevant regulations, without hindering the exchange of knowledge and ideas, business meetings and networking that make betting and igaming industry events so valuable.
We have already demonstrated that the format works by successfully staging CasinoBeats Summit in COVID-safe conditions in July 2021, when delegates were able to enjoy a full programme of conference sessions, networking dinners and business meetings.
SBC SUMMIT BARCELONA COVID SAFETY PLAN
The five-point plan outlined below is designed to ensure that we continue to provide a great experience for delegates, speakers, exhibitors and sponsors while keeping all stakeholders and staff safe at SBC Summit Barcelona.
THE FIVE-STEP COVID SAFETY PLAN
1. PERSONAL PROTECTIVE EQUIPMENT (PPE)
2. PHYSICAL DISTANCING / SOCIAL DISTANCING
3. ACCESS CONTROL AND HEALTH SCREENING
4. SANITATION AND ENVIRONMENT
5. FOOD AND BEVERAGE
Read in full detail about each part of the five-step plan by clicking below:
Want to secure your ticket today? Grab your FULL ACCESS pass now.
Ticket Includes:
FULL ACCESS to LIVE industry-leading conference content
FULL ACCESS to LIVE exhibition floor at Fira Barcelona Montjuïc
FREE breakfast, lunch and hot/cold refreshments included
Entry to Tuesday evening Pre-Registration networking drinks
Entry to the Official Party Wednesday night
Entry to the Official Closing Party Thursday night
SECURE your place at SBC Summit Barcelona by simply clicking the button below and completing the short form, or keep scrolling to find out more about the event.
Sports Betting Community Ltd, Riverbank House, 1 Putney Bridge Approach, Putney, London SW6 3JD, United Kingdom