Hopeful Beatty football players get busy conditioning
Less than two weeks before official football practice is supposed to start, nobody knows if there will be a football season. But there they were, a group of Beatty High School football players, out on the field going through drills.

Pahrump Valley recognizes Denton, Nygaard, Souza on signing day
The COVID-19 pandemic is never far from people's minds, and even the annual signing day ceremony at Pahrump Valley High School celebrating seniors who will play a sport in college had a different look to it.

Nye County released from fiscal watch
After two years of hard work and intense scrutiny of its books, which resulted in the reorganization of the way the county handles portions of its finances and operates certain departments, Nye County has officially been released from fiscal watch.

Bell Vista shortlisted for improvement grant
Bell Vista Avenue and Bell Vista Road, also known as the Bob Ruud Memorial Highway, have been shortlisted for a federal grant program that would provide millions of dollars in improvements to roughly 20 miles of deteriorating roadway and the public is encouraged to provide its thoughts on the proposed project.

Letters to the Editor
Unlikely Nevada will have enough vaccine for near future

BLM names new deputy state director for Nevada
There's a new deputy state director for resources, lands and planning for the Bureau of Land Management in Nevada.

Get a leg up on your game day party
Fun fact – next to Thanksgiving, the Super Bowl is the second biggest food holiday. When it comes to the Super Bowl, some foods are just traditional, like Buffalo chicken wings. But I'm going to be bold and suggest we ditch the chicken wings this year and swap in chicken legs. What?

Coronavirus block grant proposals presented
Nye County is in the midst of another Community Development Block Grant process, this time with the grant program focusing solely on projects that are specific to mitigating or responding to the COVID-19 pandemic.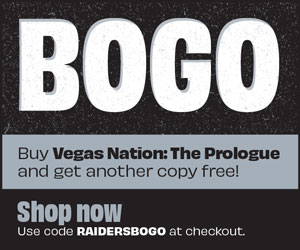 SUBSCRIBE
© Copyright 2021 Pahrump Valley Times
1570 E. Highway 372, Pahrump, NV 89048
For details on these and other stories, read the Pahrump Valley Times every day.
Manage Newsletter Preferences
Unsubscribe Newsletter
It can take up to 48 hours to remove you from this list. You may receive more messages during this time.