Outgoing Nye County Commissioners bid the board farewell
The year 2020 is only a day from becoming a thing of the past and with just a few days remaining in their terms as representatives of the people of Nye County, commissioners John Koenig and Lorinda Wichman are both preparing to officially step down from their positions and bid the board a fond farewell.

Letters to the Editor
Wild horse roundup is part
of plan for extinction

Congressman-elect from Louisiana dies of COVID
The COVID-19 pandemic has claimed the life of an incoming member of Congress from Louisiana.

DETR awaits rules for implementing benefits
The Nevada Department of Employment, Training and Rehabilitation on Monday issued a statement regarding the Continued Assistance Act's unemployment provisions.

Times roars into its 'golden era'
The Pahrump Valley Times reached a 'golden' milestone in December; ringing in the month, and soon a new year, though the countdown to 2021 won't bring an end to the beginning of the publication's notable 50-year anniversary.

Senior thank donors, volunteers
Beatty Seniors, Inc., the new nonprofit that has taken over operation of the Beatty Senior Center, held an open house and dinner Dec. 17 to thank the volunteers and donors who have helped them get their start.

Study: Park service units bring $316 million to state
The four National Park Service units in or partly in Nevada generate $316 million for the state's economy, according to a report by Outdoorsy.

Canadian-based company enters agreement on Nevada mine
Navy Resources Corp., a Canada-based exploration company, entered into an agreement with Nevada Select Royalty Inc., a subsidiary of Ely Gold Royalties Inc., that will allow it to purchase the Weepah Project, along the Walker Lane Gold belt in the major Nevada mining district.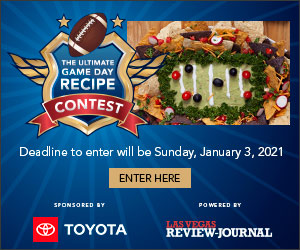 SUBSCRIBE
© Copyright 2020 Pahrump Valley Times
1570 E. Highway 372, Pahrump, NV 89048
For details on these and other stories, read the Pahrump Valley Times every day.
Manage Newsletter Preferences
Unsubscribe Newsletter
It can take up to 48 hours to remove you from this list. You may receive more messages during this time.