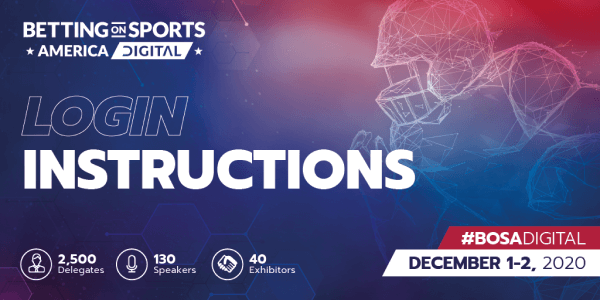 Hi jones, Thank you for registering for Betting on Sports America – Digital. Please find below the information you need to access the event platform.

Your log-in details are:

Your access begins at 9:30 ET on Tuesday December 1 2020

In order to make the most of your experience at Betting on Sports America – Digital, we recommend that you:
Access the platform from a desktop or laptop, as the interface is optimised for these devices rather than mobile
Disable any pop-up blockers you have installed
Undertake a system check to ensure your set-up is optimised for the platform, by support.

See you at #BOSAdigital!