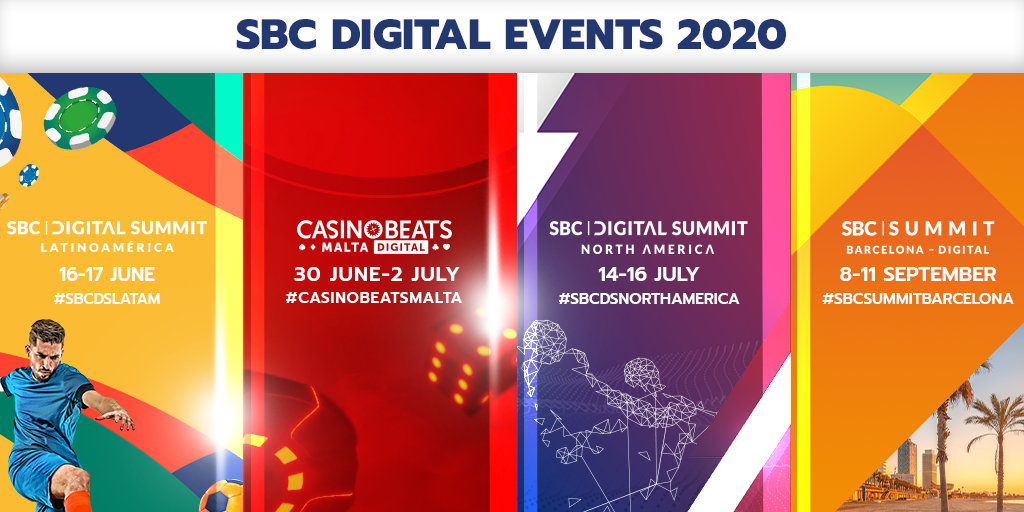 Dear jones,

During these unprecedented times for the betting & gaming industry, without trade events and conferences to connect with each other, we have worked hard to find ways to continue to present you with high quality events.

This saw the launch of the SBC Digital Summit in April which attracted over 10,000 senior executive delegates.

Following the overwhelming positive feedback from the event, we are pleased to announce to you a further four digital events to take place over the coming months, the first three of which are focused on specific regions/sectors of interest:
SBC Digital Summit Latinoamérica, 16-17 June
CasinoBeats Malta Digital, 30 June – 2 July
SBC Digital Summit North America, 14-16 July
SBC Summit Barcelona – Digital, 8-11 September
Each of the four events will include a full-blown conference with a comprehensive agenda and industry leaders/expert speakers; a virtual exhibition featuring the latest products from leading suppliers, with whom you can interact and book meetings with; networking opportunities through themed sessions, casino/poker competitions; and much more!
We invite you to check out our upcoming digital events below and add them to your calendar (by clicking on the relevant icon), so you are sure not to miss out.
16-17 June
Latin America's Largest Virtual Betting and Gaming Event
30 June – 2 July
The premier online casino conference & exhibition
14-16 July
The North American edition of the world's largest online betting and gaming event
8-11 September
The Global Betting & Gaming Show – Online Edition
Sports Betting Community Ltd, Riverbank House, 1 Putney Bridge Approach, Putney, London SW6 3JD, United Kingdom