Here's the latest.




CORONAVIRUS UPDATE
STAY INFORMED TO STAY HEALTHY
Thunderbirds soar above Las Vegas Valley to honor those battling pandemic – VIDEO
The Air Force's Thunderbirds gave residents a reason to head outside and cheer for the first time in weeks after the fighter jets performed a flyover above every hospital in the Las Vegas Valley on Saturday afternoon.

Clark County reports 21 more COVID-19 deaths, state total hits 107
There are 21 more deaths from COVID-19 in Clark County as of Saturday morning, according to the Southern Nevada Health District.

Nevada attorneys urge statewide release of prisoners amid outbreak
A group of Nevada defense attorneys joined the call to release certain prisoners in an effort to stave off the spread of coronavirus.

Nevada Gov: Construction essential amid virus outbreak, provides jobs
Gov. Steve Sisolak this week cited one reason in particular why he let construction keep going in Nevada: jobs.

Las Vegas police announce layoffs in wake of coronavirus struggles
The Metropolitan Police Department announced Friday that it laid off more than 100 part-time employees.

8 employees at Boulder City veterans home test positive for COVID-19
Six residents of the Southern Nevada State Veterans Home previously tested positive.

Nevada osteopaths want rules loosened on chloroquine
Nevada's osteopaths want Gov. Steve Sisolak to reverse his emergency regulation limiting the routine prescribing of two existing anti-malarial drugs to treat COVID-19.

Las Vegas area Instacart workers report tip-baiting
Instacart says tip baiting is impacting a very small portion of its delivery workers.

Facebook group lets valley residents barter for what they need
A Henderson woman realized that some people might have items other people needed, and vice versa, so she created the group on Facebook to set up a barter system.

Pets ease stress of working at home, stress, survey finds
Are you enjoying your time working at home, perhaps getting to spend the day with your pets?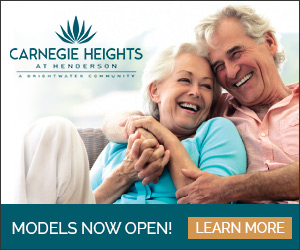 SUBSCRIBE
© Copyright 2020 Las Vegas Review-Journal, Inc.
1111 W. Bonanza Road, Las Vegas, NV 89106
For details on these and other stories, read the Las Vegas Review-Journal, Inc. every day.
Manage Newsletter Preferences
Unsubscribe Newsletter
It can take up to 48 hours to remove you from this list. You may receive more messages during this time.